Surfing The New Economy
MK - The Subsidy Community
Special location, matching the theme
VKOZ organises a unique event at an inspiring location for every meeting of MK – The Subsidy Community. The subsidy advisers, partners and customers come together every quarter to share knowledge and network, among other things. This time it was in the form of a conference at the BlueCity location. This location is located in the old swimming pool Tropicana on the Maasboulevard, where sustainability was central. This is the ideal location for start-ups and small-scale initiatives that try to shape the city of the future trough a circular economy where nothing becomes waste.






A circular day
During the conference we linked up with the week of the circular economy. That is why BlueCity was the ideal location. After a welcome drink, visitors were given a one-hour guided tour with an introduction to BlueCity and various circular business cases. They also visited the circular office wing. Afterwards, the participants enjoyed a circular buffet in the Balzaal. Here they had a magnificent view of the skyline of Rotterdam.
SoepStarter kit as a giveaway
To make the participants more aware of the circular economy, we gave each participant the BlueCity SoepStarter kit upon departure. This way people will learn how to deal with the use of leftovers that are normally thrown away. Naturally the packaging has been optimised for as little waste as possible. Together with this unique location we created an unforgettable moment for the participants.
"The output of one is the input of the other."
BlueCity Rotterdam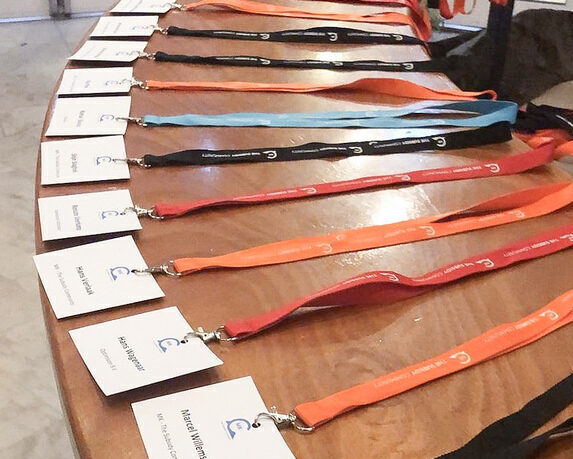 Did you know...
We used lanyards in different colours at the event? This enabled the participants to recognise who has what position.   
In recent years we have organised live online and hybrid events in Rotterdam, the Netherlands and abroad.
Want to know more? Get inspired: