CIS Forum Edinburgh
Council of International Schools
Start of several collaborations
Council of International Schools, referred to CIS, is a global membership organisation that works together to shape international education through services for schools, universities, and individuals. To bring these members together, conferences are organised at different locations. This time in Edinburgh, Scotland. This edition in 2015 was organised for the first time by VKOZ. We were given the assignment to keep the existing event recognizable, but to add innovative elements. With this we have set our blueprint for organising future forums.






Innovative with an event app
The annual, international event aims to meet, exchange ideas, and learn about current trends and lasts a total of three days. During the event we had two fairs, 50 workshops, a networking drink and an award ceremony. The programme was first available in the event app during this forum. In addition, we still had the existing programme booklet, entirely in the event branding.
Communication during this event was very important, for which we worked together with the communication department of the CIS. This was therefore part of our event design plan, in which we looked at the various elements that are important for the experience and clarity on location for the visitor.
Not just an event, but also a city trip
The location of the conference centre was in the middle of the city, which is unique. We spread the registration by having exhibition holders put their things down the day before the event and by registering people who were closely involved earlier. The familiar, but innovative conference went smoothly due to the facilities and the CIS was so satisfied that the forum was repeated in Edinburgh in 2017.
During the event, extensive use was made of the information desk of the city. With the information and discount coupons obtained, people could combine the event with a city trip.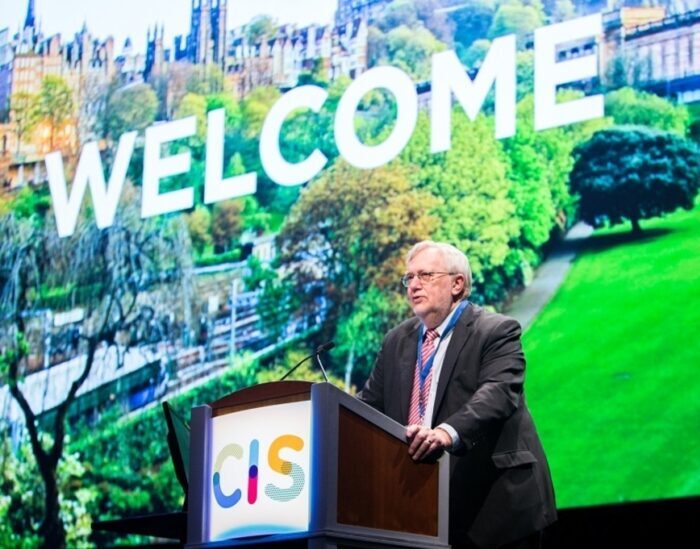 The former director welcomed everyone to the forum.
"You left the forum in a stronger place than where you found it."
Nunana Nyomi - Council of International Schools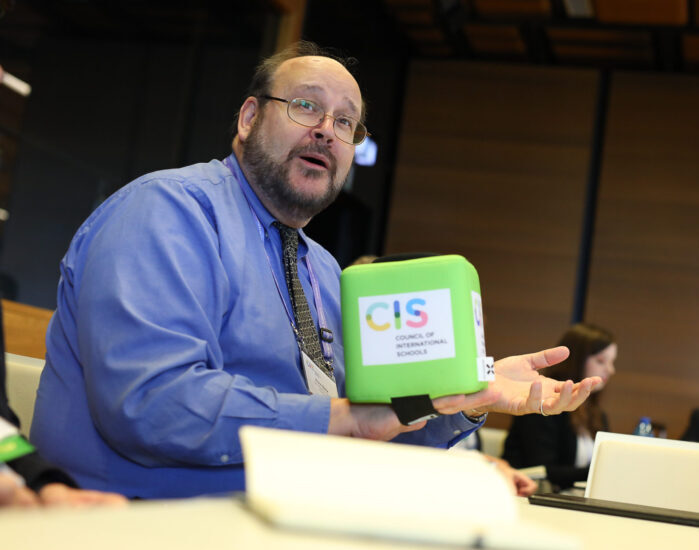 Did you know...
You can brand a microphone in the shape of a cube and throw it into the audience?
In recent years we have organised live online and hybrid events in Rotterdam, the Netherlands and abroad.
Want to know more? Get inspired: