Congresses, seminars and webinars 
New Business Roundtable
About the New Business Roundtable
The New Business Roundtable is a European network of executives in New Business Development and Innovation from companies such as Google, KPN, ING, Arcadis, Eneco, AkzoNobel, Achmea, IBM, Arcadis, Damen, Boskalis and Philips.  
Jan van den Ende, professor of Innovation and Technology Management at Rotterdam School of Management at Erasmus University, is the initiator of this. From 2018, VKOZ organises the events of the New Business Roundtable. Their conference takes place twice a year and a seminar three times a year.






Conference twice a year
The congress is organised every year in April and October, where we have been able to organise these congresses in a safe manner, even in times of Covid. Each time the congress has different topics, such as Agile portfolio management, Ecosystem innovation and Scaling up innovation projects. We often have our full day events at Karel V in Utrecht. This beautiful historic building is within walking distance of Utrecht Central station, but it looks like you are on an estate.  
The aim of each congress is to share 'lessons learned' related to the topics, regarding on in-depth discussions based on existing cases of the participants. The morning starts with a plenary session and guest speakers from (inter)national universities and large corporates. After lunch, the group is dived into several working groups in different rooms, facilitated by academics. The day ends with a reception in the beautiful courtyard.
Three times a year a different location for a seminar
The seminars are held throughout the year at various locations such as CIC in Rotterdam, Media Plaza, Creative Valley and Jaarbeurs in Utrecht. Each time the topic differs with a an appropiate cademic guest speaker. Names such as Professor Frank Piller from Germany, Erkko Autio from England and Professor Ashish Sood from California, United States have come over. The aim of the seminars is to exchange experience in an interactive way. The participants do assignments in which confidential information is discussed, of course in a safe place. The meeting is concluded with a networking drink, so that participants can talk to each other in an informal way.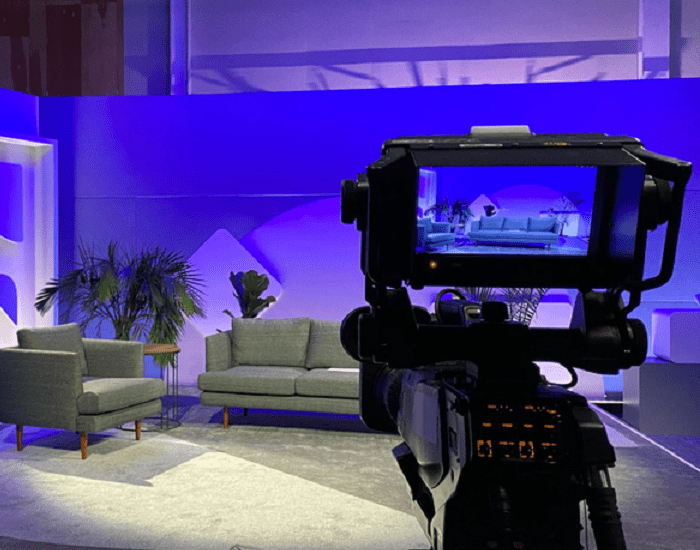 A webinar is an online seminar
Sharing knowledge in the form of a webinar
VKOZ organized also webinars because of the Covid measures. The concept has been converted into an interactive online programme. The academic speakers paid a lot of attention to polls and Q&A's in their presentations.  
After the presentations, the group was split into smaller groups for a breakout session and plenary feedback. We have opted for smaller groups so that participants can get back to work with knowledge and tools. Professor Jan van den Ende then actively facilitated online networking by asking questions and connecting people.
"Marjolein and her team have excellent ideas for organising events, and their super efficient way of working means they take care of everything for you!"
Professor Jan van den Ende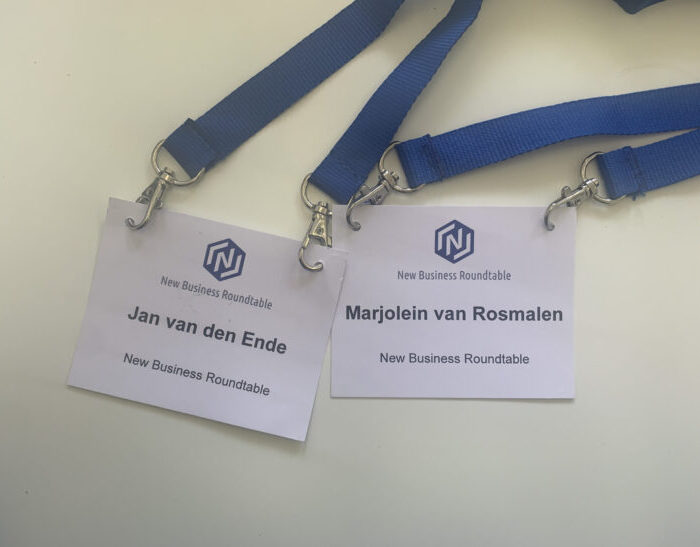 Did you know...
We use lanyards with two hooks in the New Business Roundtable house style? Handy! And with a paper name badge, it also environmentally friendly. 
In recent years we have organised live online and hybrid events in Rotterdam, the Netherlands and abroad.
Want to know more? Get inspired: