CIS Global Forum Virtual
Council of International Schools
A different European city every year
Council of International Schools, referred to as CIS, is a global membership organisation that works together to shape international education through services for schools, universities and individuals. To bring these members together, conferences are organised at different locations. This happens every year in a different city and we have been able to organise a number of them. At the beginning of 2020 this was converted to an online global forum due to Covid. We looked at various options for both an online and hybrid event.  






Time difference as a big challenge
Due to the now approximately 1100 participant from more than 115 countries, the time difference during this online event was the big challenge. That is why CIS has opted for an entirely online event instead of hybrid.  During various brainstorming sessions we looked at software, where the focus in 2020 was mainly on the right form and which platforms were used for the extensive programme.  
In the end, the SpotMe platform was chosen, which is very similar to a Facebook experience. The same live program was converted to online, so really one on one. This means that for three days we had a plenary opening and closing, 50 sessions, 60 workshops, 2 fairs and an award ceremony.
Interactivity shaped the event
During the evaluation, we asked for feedback on the online global forum, which showed that the virtual hangouts were popular among the participants.  
That is why in 2021 we focused more on content and interactivity, such as the possibility to make one-on-one appointments with other participants and there was more fun with virtual social activities.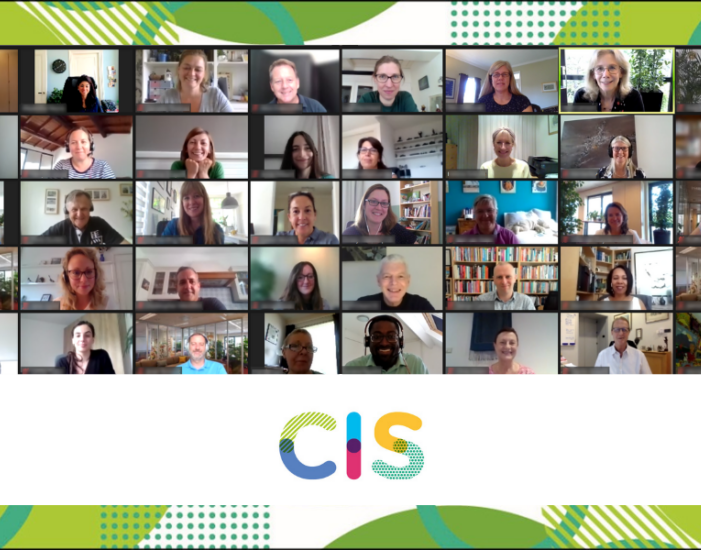 The online community of CIS
"Thank you for all your support, guidance, eye for detail and your reliability."
Willemijn Nieuwenhuys - CIS Global Forum
In recent years we have organised live online and hybrid events in Rotterdam, the Netherlands and abroad.
Want to know more? Get inspired: