CIS Forum Barcelona
Council of International Schools
A varied three-day programme
VKOZ organised the CIS Forum Barcelona: an annual international event for visitors to meet, exchange ideas and learn about the current trends. CIS, Council of International Schools, is a global membership organisation that works together to shape international education through services for schools, universities, and individuals. The event lasted three days for which we had developed a special programme.  For example, we organised two trade fairs, 50 workshops, two networking drinks and an award ceremony. We also had several contracts with hotels in the city.






Many challenges, but still a great success
We organised the congress in the conference center in the Fira Barcelona Montjuic. It was built in 1929 for the EXPO and is located in the center, near the famous Magic Fountains. The location has since been rebuilt and is used as a conference center. A major challenge was dividing the largest hall into two parts. The participants first had an extensive seated lunch here, followed immediately by the exhibition with at least 400 exhibitors. Not every location is suitable for a conference like this, as we also needed a large hall and ten break-out rooms in addition to the plenary room. Fortunately, thanks to our event design plan, everything fit. We were already putting a number of cold dishes on the table by taking account different distribution points at lunch.
Much attention to interactivity
During the event we paid a lot of attention to communication, such as the branding. Outside, the visitors already saw the entire facade was in the forum's special event branding.  
With a special event app for the first time that year, we paid a lot of attention to interactivity. In addition, we paid a lot of attention to newsletters, social media and a message board. This board was in the middle of the central hall and everyone could respond to statements or leave messages here. The communication staff were busy on social media to activate visitors. In addition, we had a large digital board in the entrance on which we displayed all kinds of messages during three event days.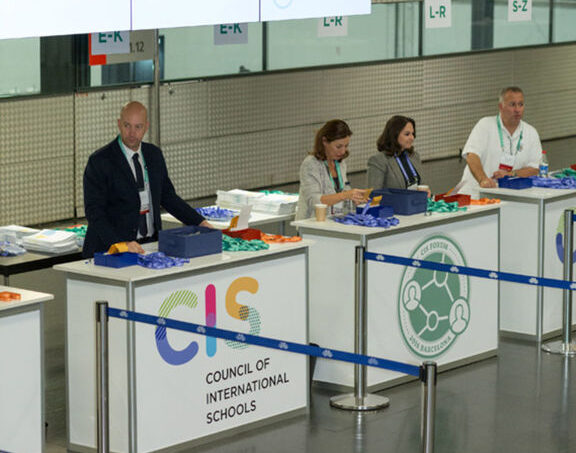 The first CIS Forum using the event app, co-developed by VKOZ!
"Thank you for all your support, guidance, eye for detail and your reliability."
Willemijn Nieuwenhuys - CIS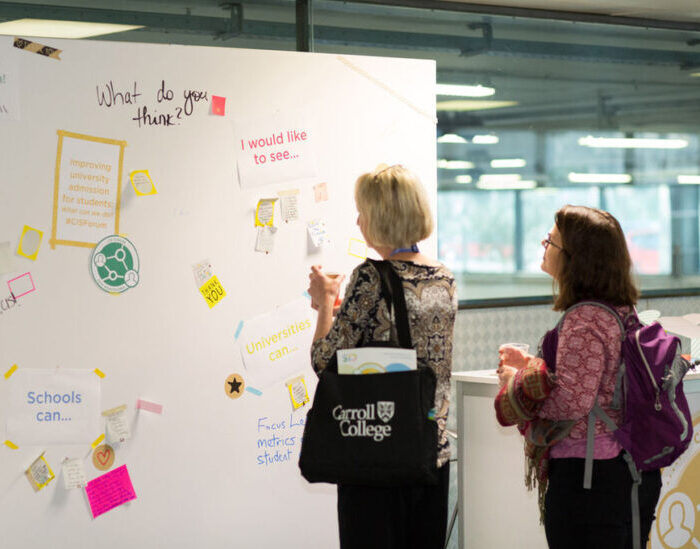 Did you know...
The message board is a fun way to get feedback from your participants by, for example, statements?
In recent years we have organised live online and hybrid events in Rotterdam, the Netherlands and abroad.
Want to know more? Get inspired: