Bruggenloop Rotterdam
Like2Run
Three editions of the Bruggenloop
The Bruggenloop is a running event in Rotterdam that takes place annually in December. The participants walk over five bridges with a distance of 15 km. In 2012, VKOZ coordinated other Like2Run running events after a successful marathon. We have been able to help with three editions of the Bruggenloop. In addition to all the various activities related to the production, an important task was the coordination of the many volunteers around this event.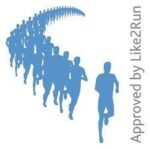 Taste the Christmas atmosphere while walking
Both the start and the finish are at De Kuip, where the square is completely decorated in a Christmas atmosphere. Each participant also receives a Christmas hat with a light in it. The event starts later in the afternoon, so the lights are clearly visible when it gets dark early.
There is also an opportunity to walk with colleagues and business relations by doing the Businessrun.  
Course over five bridges
The participants start at De Kuip, after which they walk along Olympiaweg towards Wilhelminaplein and are the first to cross the Erasmus bridge and the Nieuwe Leuve Bridge. The Bruggenloop then continuous towards the Willemsbrug and the Boeregatbrug to the Maasboulevard. The last bridge to be walked over is the Van Brienenoordburg, where the route continuous to the finish, also at De Kuip.
"Rotterdam. Make it Happen."
In recent years we have organised live online and hybrid events in Rotterdam, the Netherlands and abroad.
Want to know more? Get inspired: