Last time we visited during our first location tour five inspiring event locations in Rotterdam: Kunsthal, Euromast, Wereldmuseum, ss Rotterdam and Hotel New York. This time we again visited five unique locations. Rotterdam has profile herself more strongly as an international congress destination and continues to rise in the world ranking of congress cities. We know why!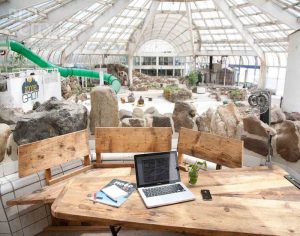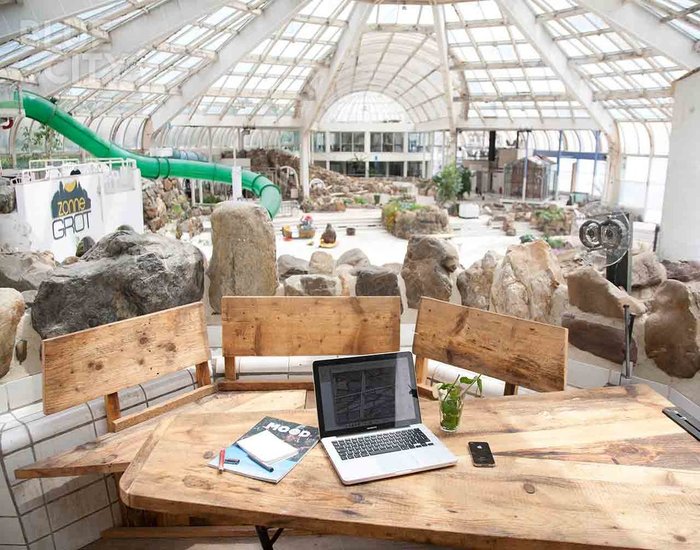 BlueCity
BlueCity is, literally, a swimming pool full of possibilities. BlueCity is established in former Tropicana, a subtropical swimming paradise where entrepreneurs full of enthusiasm heading for an economy where one entrepreneur's output is another's input. In the midst of those pioneers, they offer various inspiring event spaces, workshops and tours. BlueCity is located at the Maas, near the city centre and Blaak station, with a brilliant view. With in total 12.000 square meters, BlueCity is very suitable for meetings and congresses, with separate rooms for break-out sessions. The unique view and the story make BlueCity the place for out of the box events.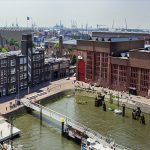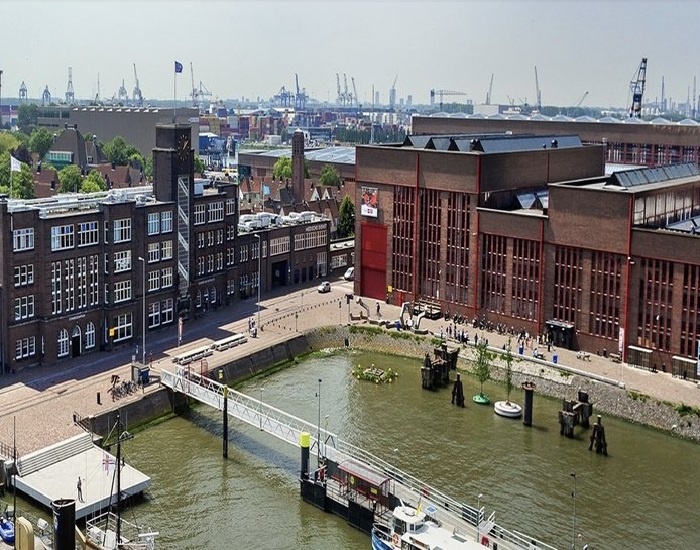 RDM Events
With a various choice in rooms and halls, RDM Events offers an inspiring location for numerous business, cultural and other public events. In the multifunctional rooms of the RDM Congress centre and the RDM Onderzeebootloods meetings can take place, varying from 5 till 5.000 visitors. The combination of history and harbor, industry and innovation offers plenty of inspiration for various events. From workshops, meetings, fairs an congresses to festivals and exhibitions. The halls and rooms in the RDM Congress centre are provided with modern facilities without losing the authentic realm. Besides, the newly renovated RDM Onderzeebootloods has a raw and industrial character, which you can customize to your liking.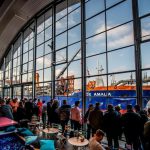 Cruise Terminal Rotterdam
The Cruise Terminal, located on the Wilhelminapier, used to serve as the arrival and departure hall of the Holland-America Line and is industrial heritage. The Cruise Terminal is still used by large passenger ships when they visit Rotterdam. Besides, it is a unique event location for parties, fairs and congresses. With a panoramic view and impressive architecture, it is the ideal Rotterdam decor for a successful event. The location is excellently reachable with all sorts of transport, is on walking distance from the bustling shoppingcenter and has two of the best Rotterdam 4-star hotels as neighbors.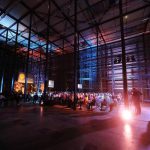 Van Nelle Fabriek
The Van Nelle Fabriek (1930) is seen as the most leading building from the movement 'the New Building'. Since 1983 the factory is a national monument. In 2000, after the departure of the company Van Nelle, the complex is completely redeveloped, without losing her allure. Where before coffee, tea en tobacco were incorporated, are now businesses established who engage themselves with communication, design, architecture and media. More than 10.000 square meters is in use for business events, fairs, meetings and congresses. In total there are 12 different rooms available for events. And that makes the location suitable for meetings from 2 till 5.000 visitors.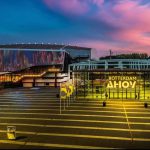 Rotterdam Ahoy
Rotterdam Ahoy is one of the largest indoor event halls from the Netherlands and an accommodation for fairs, events, concerts, congresses and meetings. Recently, in the end of 2020, Rotterdam Ahoy expanded with their Convention Centre. The convention centre has a unique hall, the RTM Stage, which can be used as an auditorium and concert hall. On the third and fourth flour are located 35 break out rooms, which can be used separate or together. With this convention centre, a new entrance has emerged.
Check out the beautiful promotion video from Ahoy and congress city Rotterdam:
Are you organising an event soon? VKOZ puts your goals first ánd thinks from the needs of your visitors. And finds the suitable location for your event! Contact VKOZ via info@vkoz.nl. 
This blog is part of a series. Check out our first blog with more unique and inspiring event venues.