In addition to the unique and inspiring event locations that we have discussed in part 1 and 2 of this series, we have recently been able to visit a number of beautiful event locations. Below you will find an overview of locations where we have been able to organize an event or would like to!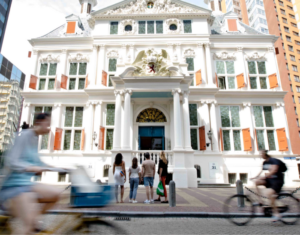 Schielandshuis
In the middle of the city center is the Schielandshuis established. De beautiful details on the outside can also be seen on the inside. More than 350 years ago, the building of the property is finished. Perfect for organizing a smaller event: during a meeting or presentation there is room for a maximum of 34 persons and for a reception there is room for a maximum of 50 persons.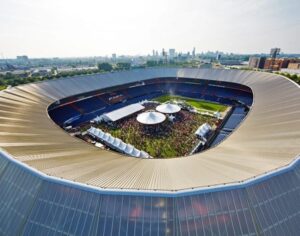 De Kuip
Did you know that De Kuip is not only a football stadium, but also an event location? Besides concerts and other music events, there can be organized business events. We already organized various events at De Kuip! In the Maasgebouw, there is a possibility to use the rooms as break-out sessions for inspiration sessions or workshops.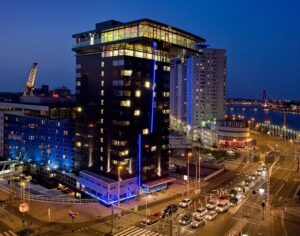 Inntel/Mainport
The Inntel has a lot of possibilities for a diversity of events. You can marry in the Inntel, but also organize business events. The unique location, in the city center and at the foot of the Erasmusbrug, makes the Inntel a suitable location. The location features enough parking facilities and public transportation nearby. In the panorama rooms on the 16th and 17th floor, with a capacity of 450 persons, you have a wonderful view over the Skyline of Rotterdam.
With the attached Mainport five-star hotel, there is enough space to allow guests to stay overnight at a -multiday event. De locations combined have a total capacity of 800 persons.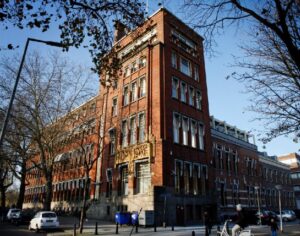 Heineken Building
The Heineken Building is the location where our office is located and where we brew our concepts. Did you know that events can also be organized here? For example, we organized the event for The Week of the Services on June 19, 2023. If you are curious, you can read the eventcase here. The meeting rooms can be used as break-out rooms and the largest room can be used as a plenary room. The national monument is a wonderful addition to your event and is centrally located in the city center.
Are you organising an event soon? VKOZ puts your goals first ánd thinks from the needs of your visitors. And finds the suitable location for your event! Contact VKOZ via info@vkoz.nl. 
This blog is part of a series. Check out our first blog and second blog with more unique and inspiring event venues.
Sanne Dits