Professional Conference Organiser in Rotterdam
VKOZ is an event agency from Rotterdam with a keen eye for details. We organise events for corporations and associations. We are specialised in (international) conferences and as a Professional Conference Organiser, VKOZ is the local partner in Rotterdam for foreign companies.
An event is a powerful instrument to communicate your message. But setting up a successful event also requires a lot of time, knowledge and creativity. An international event planner faces extra challenges when organising events abroad. Because of the distance, communication is always a big challenge. But also the cultural differences and missing local knowledge makes it harder to organise a quality event.
With a local Professionals Conference Organiser the event planner saves a lot of time and money. A PCO keeps the overview, switches quickly with all the different local suppliers and speaks the same language. This way the PCO unburdens the event planner, creates trust and limits the risks.
VKOZ is your local partner in Rotterdam for organising events
We are experienced in organising events and all communication around it. We provide, among other things, services such as: venue selection, technology, speaker management, marketing, sponsorship, registration process, hotel reservations and social programme. You can choose a total approach or the services based on your needs. See for more information in below From idea to event.
These are the advantages of VKOZ as your PCO: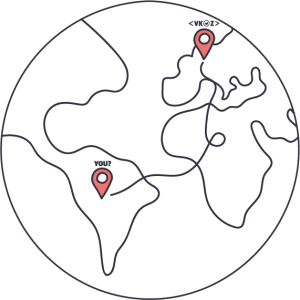 Local and cultural knowledge
As a local event agency with 25 years of experience, we know all the ins and outs of the event industry in the Netherlands in general and Rotterdam in specific. We have a clear and transparent way of working: both in our communication (we keep you informed every step of the way) and costs (no surprises).
One on-site contact person for all suppliers
You have contact with your own personal project manager that keeps the overview, is forward thinking and solution-oriented. As your sparring partner we think along with your strategic goals and guard the total process, budget, risks and stakeholders. This creates a pleasant and efficient working relationship and an unique event!
A broad network of reliable partners
Over the years VKOZ has built up a wide network of partners that share the same values: trustworthy, passionate and hard working. This results in good prices, conditions and service for our clients. For each event we put together a team of suppliers and specialists to realise our clients wishes and needs.
VKOZ is partner of Rotterdam Partners
Rotterdam Partners works for the city towards the success of Rotterdam. They operate in various citywide themes, such as City Marketing, Tourism, Congresses & Corporate Events, Economy and Governance. As a partner, VKOZ co-operates and profits from their connections and accesses within the city of Rotterdam.

Rotterdam: refreshingly Dutch, remarkably international
Rotterdam is a modern and cosmopolitan city, easily accessible and offering good value for money. The city thanks it's international character to the presence of more than 170 nationalities, providing a diverse environment for your event. Whether this is an international conference, exhibition, meeting or business event. There are over 8,000 hotel rooms as well as a wide range of restaurants, museums and other points of interest.
Live, online and hybrid events
VKOZ is always on top of the latest news, trends and developments within the event industry. This way we create unique events for our clients, but we can also respond at any time to changes, such as currently with COVID-19. For example, we now help our clients with organising online experiences, remarkable hybrid events and safe live events in a 1.5 meter society.
Do you want to know more about VKOZ and how we can help you organise your event in Rotterdam?
We are happy to make an (online) appointment with you for an introductory consultation meeting.