Heineken building in Rotterdam
VKOZ is housed in this beautiful national monument on the water of the Crooswijksesingel. The former office building of Heineken brewery was built in 1932 to a design by architect Kromhout and exudes history both outside and inside. Since 1999, the monument has been in the possession of Stadsherstel Historisch Rotterdam, who restored it thoroughly and repurposed it as an office building.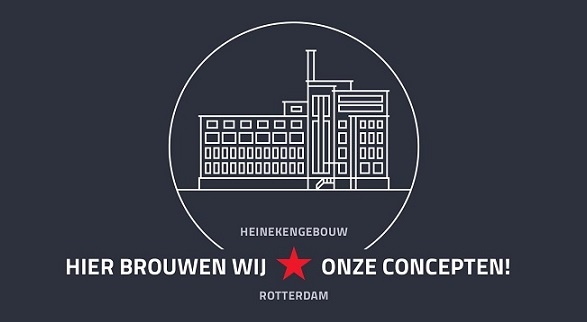 Do you want to get started together?
Or plan a brainstorm about your event? Or maybe you are looking for an interim event manager. Please contact us with your questions.
Contact details
Crooswijksesingel 50-A, 3034 CJ Rotterdam
Informatie
KvK Rotterdam: 50306707
BTW: NL002117544B58
---